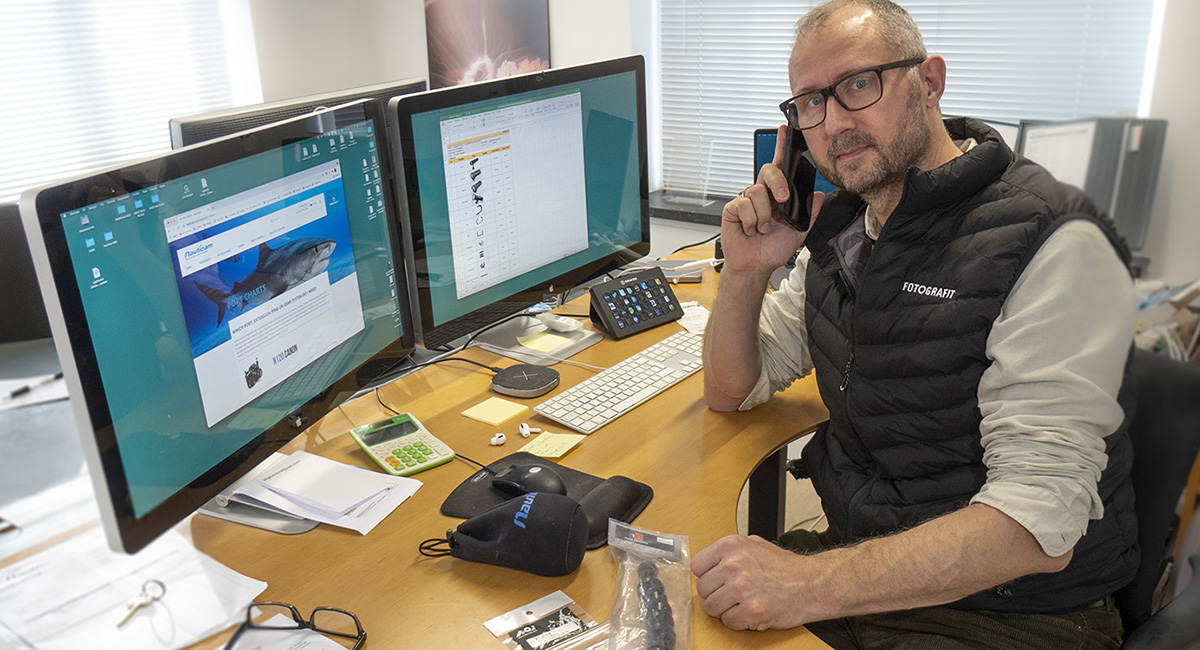 Special needs
During the last 8-10 years we have had an increased amount of commercial customers.
As we are in Denmark, it is not surprising, that we service most of the military, commercial dive industry, public offices, TV-production companies and organisations here. Especially in the last 5-6 years this part of our company has expanded into the rest of the Nordic area, and today we have these types of customers in both Norway, Sweden, Estonia, Lithuania, Iceland/Greenland/Faroe Islands - and of course Finland as well - and we service dive shops all over Europe.

Military and TV-production
Servicing a branch of the military or a TV company that is about to start a large project takes a certain amount of skill.
It is important to know exactly what kind of equipment is available on the market and if we are able to get a full package solution - or have to rent in 3´rd party gear to make the ends meet. But this is a really fun part of our organisation to help and handle this.

Hand in hand
Sometimes we include an amount of training into the gear package and I will go and physically set up the gear at a location - or we invite people to the office to drop by and to mount all the pieces together. Coming to the office is very rewarding to most customers, as it is easy to add a part to the gear if needed, just by standing up and walking to the storage and taking it down from the shelf.

Distribution to dive shops
If you have read most of my texts here on these pages you will understand that selling underwater photo equipment is a small and nerdy thing to do. Most dive shops are ill-prepared to do so. In fact, poor margins, technical equipment and demanding customers, who themselves have already been searching the Internet for solutions and who turn up with complex questions, can be a bit of a mouthful.
However, we have a good part of the largest dive shops in the Nordic area and around in Europe, that has dedicated staff to handle photo. In some of these cases, it is the owner him- or herself, that likes to nerd with cameras - and then it makes sense to help the local market on site.

We have a distribution site for these kinds of customers, and we would be happy to help your shop set something up too. But be aware... unless you plan to do nothing but sell camera equipment and become an expert in that, there is no chance in hell, that you will be able to cater for the more demanding part of the market... and you should avoid making your customers think otherwise as it will steal your time and waste your money.
Instead, you should aim at the low-end of the market and the beginners... a cheap tray, handles, arms, imaging lights or a small flash system is something even the least photo knowledge dive instructor will be able to handle - as these things work just like the look...