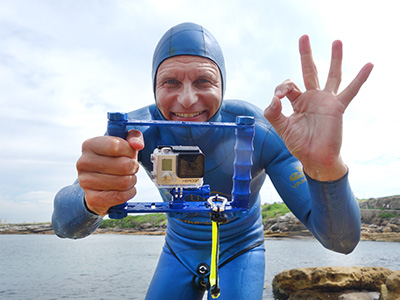 Stig Aaval Severinsen, DK

World Champion Free Diver, Guinness record holder and online entrepreneur.
Stig is the person in the world, that can hold his breath for the longest time. 22 minutes!
He is also the one that has swum the longest distance under ice, just wearing a set of speedos in an ice cold lake in Greenland.
On most of these projects FOTOGRAFIT has been part of the documentation. Stig and I have been many places all over the world both filming and walking miles up and down dive show floors.
The relationship goes years back and sponsoring Stig with cameras housings, lights or friendly advice has been both rewarding and fun.
Despite being extremely busy travelling and doing business all over the world, Stig is very active as advisor for the development of FOTOGRAFIT.
Not many people know this, but Stig has always been an extremely good underwater videographer. Using his freeediving techniques he has been able to both get very close and keep the camera very still during countless TV productions.
Check out his Breathology universe:
www.breatheology.com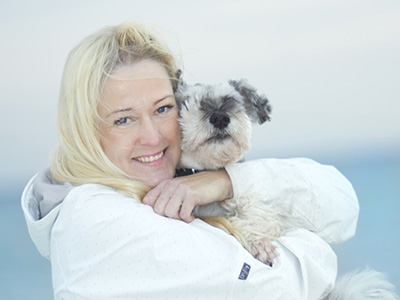 Jonna Bergström, SE

Nordic Champion uw. photography
Jonna is one of our favourites.
She belongs to the type of people, that just don´t understand how good they are... true... maybe she can be beaten on very detailed technical talks... But her creative eye... and ability to spot that special picture... THAT is really something..!
It is my experience that the typical underwater photographer spend a long time talking about the latin name of a goofball they saw on a dive or how they tweaked the flash into doing new things... but at the same time they forget to talk about the soul of the image or the feeling in their stomacks when they take their pictures.
The thing is - it HAS to be a bit of both if you want to be really good!
Jonna is one of the best underwater photographers I know. And ditto on surface nature shots... She both knows her camera stuff - sees that small life around us and transform it into an image. She reminds me of the beauty that sourrounds us. And she do it with competence and skill.
And of course - like everybody else she does not pull it off everytime she squeeze the trigger, but when she does, I am
blown
away.
So I am happy to be part (even a small one) or her photo-career with helping out with service issues, gear and good advice when she needs it.
Check out her site and pictures.
www.laluna.se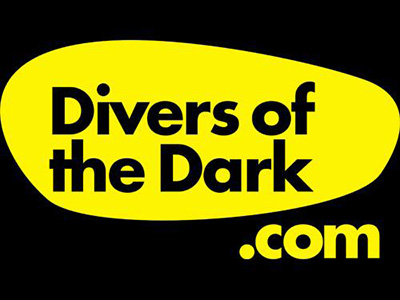 Divers of the Dark, FI
Finnish Tech Explorers
Finland is a very large country, but not population wise. And as it is cold and covered in snow and ice almost half of the year and virtually only have the green Baltic sea to dive, the finnish divers have to be creative when they want to get weightless. So they dive some of the thousands of lakes or the many mines they have in the country. And hence all that mine diving Finland has a large population of very skilled technical divers.
One of the goups is called "Divers in the Dark". It is a group of people that do not go on compromise with what they do. And they document almost everything...
We have helped them getting the right equipment for the expreme diving they do - and given a bit of advice on this and that. It is a group that is always interesting to follow and very interesting to talk equipment with as their level of knowledge and demand for excellence is at the very top of the line.
It keeps us sharp..!
Check out some of the awsome projects on their website and DON´T forget to buy their book..!
http://diversofthedark.com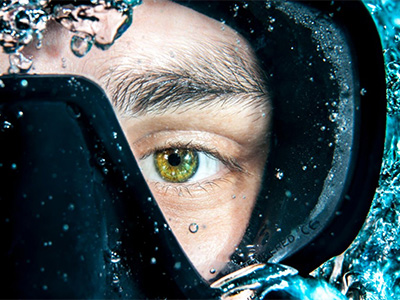 Norway in Frames, NO
Now Norway has a new voice
Lars Korvald is one of Norways many excellent Underwater Photographers. He is now living the dream and making a business out of his passion.
One might think that trying to make a living as an underwater photographer, would need a person who both have guts and an amount of insanity.
And Lars might very well have this...
At least he is doing an amazing job documenting Norway in the best possible light. Some of his images are truely stunning and gives you that sensation of greatness that lies over Norway when you find yourself in the middle of its nature.
I never forget to tell people that Norway is the best dive country in the world... and Lars' pictures help to prove this!
Check out Lars backgound and his images here. Maybe you even have an uv. imaging job for him.
norwayinframes.com