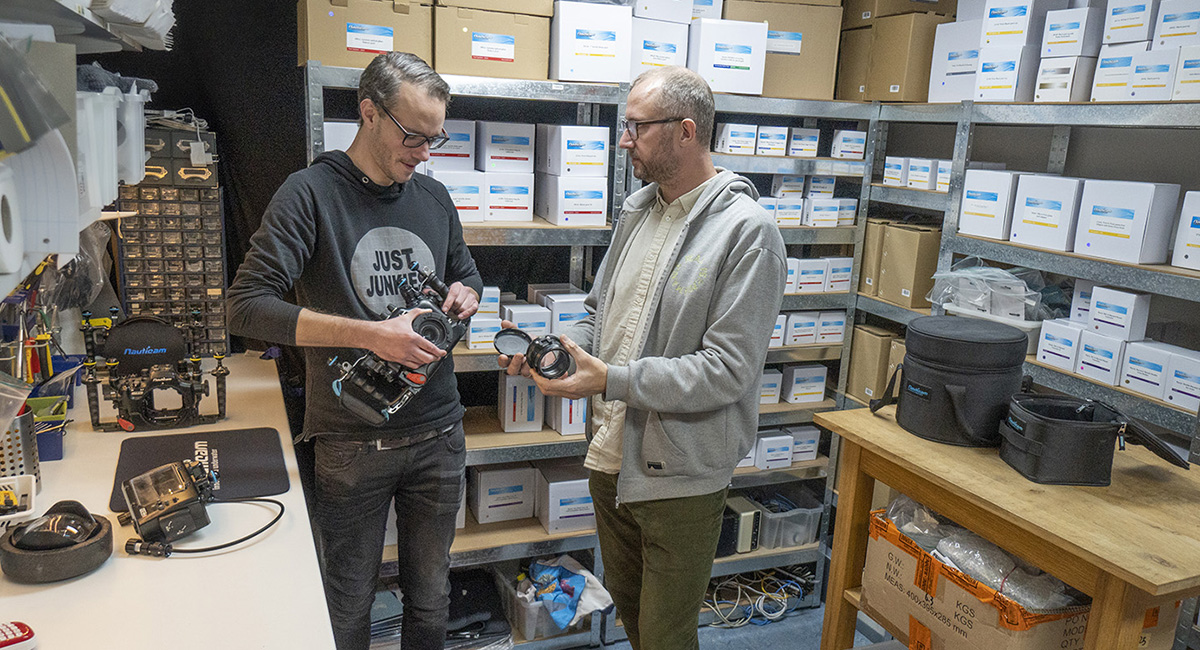 Photo
To many divers, underwater photo is not just a hobby but a lifestyle.
It is a passion from the early stages of using a simple camera or a smartphone - and into a world where Aperature vs. ISO, combined with the shutter speeds, becomes important factors of getting that one picture - just right.

Photo is my world
I have a background as a Commercial Studio photographer… I graduated in ´95 after 5 years of training and after a detour to Australia and Asia where I worked as Dive Instructor and Underwater Photographer, I came back home to Denmark and took a degree in Graphic Management. So photography has been my life too… at the age of 19, I held two different photography classes every week to help me pay the bills. Twice a week I jumped on my bike and went to each end of the city and taught composition, exposure - and how to develop the pictures in a dark room.

From me to you
Even if I spend most of my time in the office now - I still teach a lot throughout the year… and I love it. 1-2 times in the season I run liveaboard trips with dedicated underwater photographers, I have weekend events for large groups of photographers - and we have photo days at a local dive site - and I also go out and do weekend photo courses for groups of people, typically in clubs around Scandinavia or with dive shops that hire me in. My goal is always to make sure that the guests come home wiser and better equipped to handle their expensive cameras - and with pictures to prove it.

Teaching or selling?
Sometimes when I am on the phone with a customer that is planning his or her next equipment, we end up talking photo techniques instead of equipment in order to find the right housing solution.
Let's be honest… I am a salesman… but I know what I am talking about, and I very often provoke people into reconsidering what they initially came to us for. It is not an end goal to me, to change peoples minds - but it is most certainly an important part of the process, to ask all the right questions - and have the person at the other end up making the most qualified decision regarding a purchase, that they can.

It is a small business
Many of our customers have been with us for years. And I know many of you by first name. Some has bought several systems with us and keep coming back - and even more start the planning of new expensive systems months or even a year before they actually plan to invest - with a call and a talk about where the market is moving. Keeping updated on equipment is a full-time job, and that is what we do for a living.